Did you know that over 80% of the Brynmor range is infact VEGAN!
Looking for a plant-based treat? Look no further! Whether you like a rich dark chocolate and ginger or a fruity summer berry, we have just the bar for you!
As we know, lots more of us are looking for plant-based alternatives. So, when developing our irresistible range of flapjacks, this was a really important factor for us. When it comes to indulgence, no one should be left out, so we made sure we had the perfect treat for every individual.
To shop the full vegan range, head to https://www.brynmorfoods.com/our-flapjacks/ and look out for the V symbol!
Not sure which flavour to go for? Introducing our tasty vegan sample pack!! For only £5 you can grab yourself all of our vegan flavours, full size and delivered through your letterbox! Now that's a sweet deal.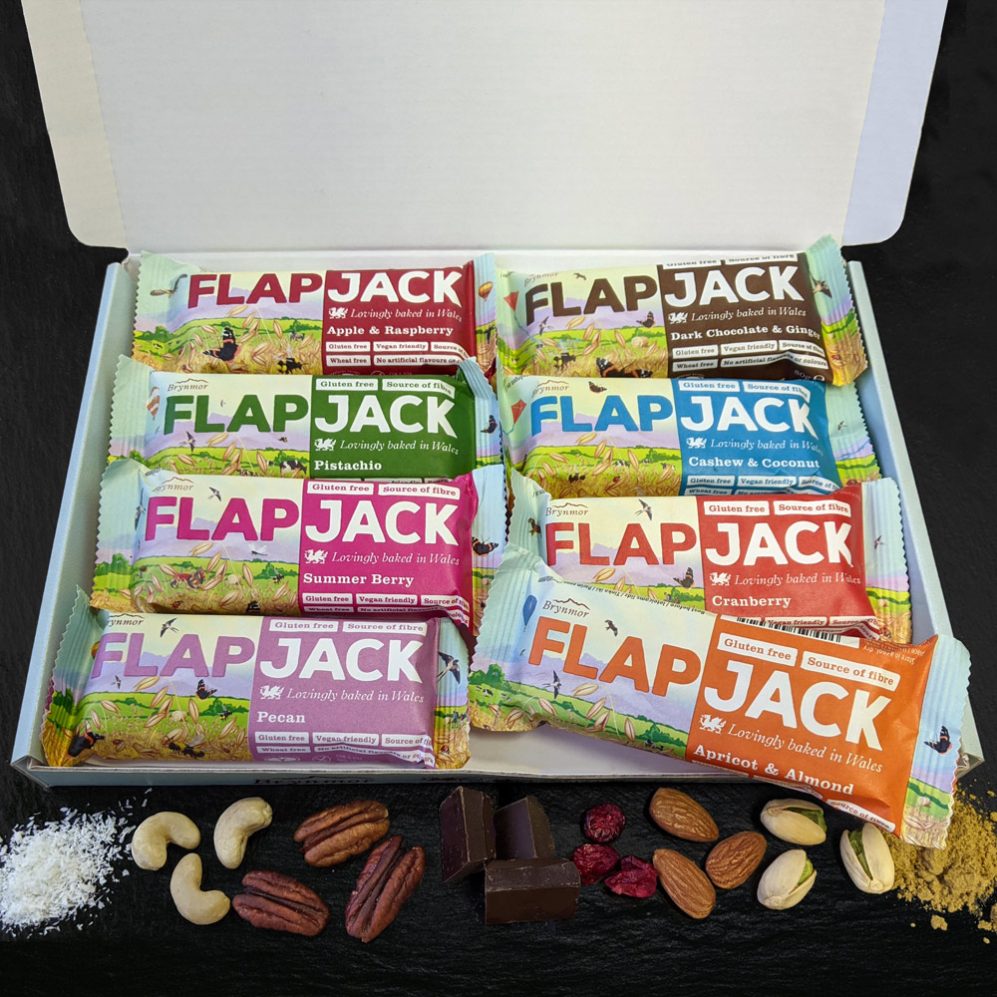 Head to https://www.brynmorfoods.com/product/the-vegan-sample-pack/ to order yours today!