For over 25 years our expert bakers have been innovating the way we snack, developing deliciously tempting flapjacks with an array of exciting flavours and health benefits.
At its heart, Brynmor is made up of a dedicated team of baking experts with a love of exploration and innovation. For over 25 years, here within the beautiful Welsh landscape, we have been developing products that deliver exciting flavours combined with amazing health benefits.
For food lovers everywhere, snacking is an essential part of the day to fuel both your body and mind. Whether you are a fan of traditional flavours or want to take a walk on the wild side and discover new flavours, we have the perfect choice for you (guilt free).
Get snacking with Brynmor!
With our traditional 80g flapjacks, reduced sugar and protein ranges to choose from, our products offer something for everyone, and each comes with a variety of real health benefits, including: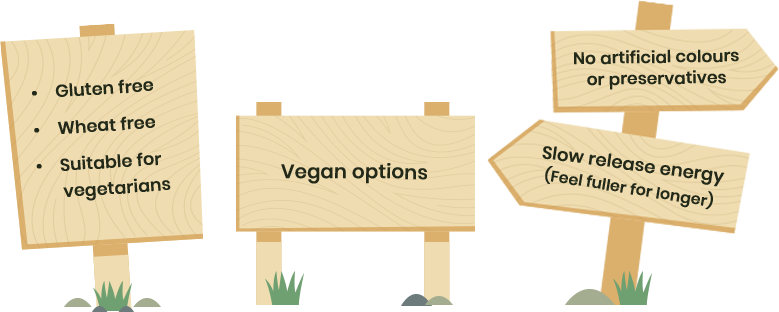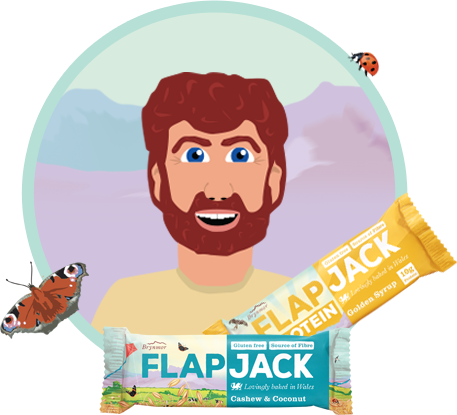 Meet Bryn
Bryn, our avid explorer, is the epitome of the Brynmor brand.
Like all of us he too was searching far and wide for a snack that was better for him than his daily chocolate bar, and he found snack perfection with Brynmor flapjacks.
A self-confessed adventurer, Bryn has spent many a day exploring the great outdoors, walking up hills, climbing mountains, trekking through forests, wading through rivers and streams. And no matter where he goes or who he meets along the way, he will always ensure he has his beloved Brynmor flapjacks with him to keep him going throughout his adventure.
Read Bryn's Blog