As the UK emerges from lockdown, we're all craving fun days out. Brynmor, being a Welsh flapjack, means we obviously champion things to do in North Wales, a beautiful place with lots of attractions. But what if you've already crossed a lot of those off? We've got you covered, with our list of 10 obscure, lesser known and maybe under appreciated things to do in North Wales that might take your fancy.
Of course you'll need fuelling on these adventures, and what better way than using the energy packed into our flapjacks, perfect to throw into a bag and whip out when you feel like a treat. You can find our full Flapjack range right here on our website too, just click here.
1. Tower Hill
Location: Abergele, LL22
The Tower on Tower Hill is a grade II listed building, standing on the highest point of a hill in Abergele and hidden away past a dense forest. It's history is not completely known, a common theory is that it was built as a watch tower against pirates. Very worthy of the hike to reach it, as you'll be greeted with great views of the Abergele, the sea, the Clwydian range and more.
2. Alwen Reservoir Dam
Location: Cerrigydrudion, LL21 9TT
The first thing you'll see parking up is the vast dam astride the reservoir. It was built in the early 20th century to provide water for Birkenhead, and provides great views looking down on one side, or our across the reservoir on the other side. You can follow the trail around the reservoir which is around 7 miles long, a great distance if you're a keen runner looking for a new beautiful and interesting place to run.
3. Bounce Below
Location: Blaenau Ffestiniog, LL41 3NB
One of the most unique things to do in North Wales, if you've always felt like a big kid inside. Bounce Below is the perfect experience to scratch that itch. Starting off with a huge, empty slate cavern, Zip World have suspended multiple trampolines within it to create a truly unique experience. You can jump, bounce and slide your way through this adventure to your heart's content.
4. Gwrych Castle
Location: Abergele, LL22 8ET
Once fairly unknown, this castle was brought to national attention of the UK by being the location of the 2020 edition of the I'm a Celebrity…Get Me Out of Here! television show during the Covid-19 pandemic. After many years of being left in ruins and run down, recent years have seen it be developed by local volunteers. They've sectioned off unsafe areas and spruced up areas as they go so you can enjoy the sights, it's likely each time you visit there will be something new to discover!
5. The Seals at Angel Bay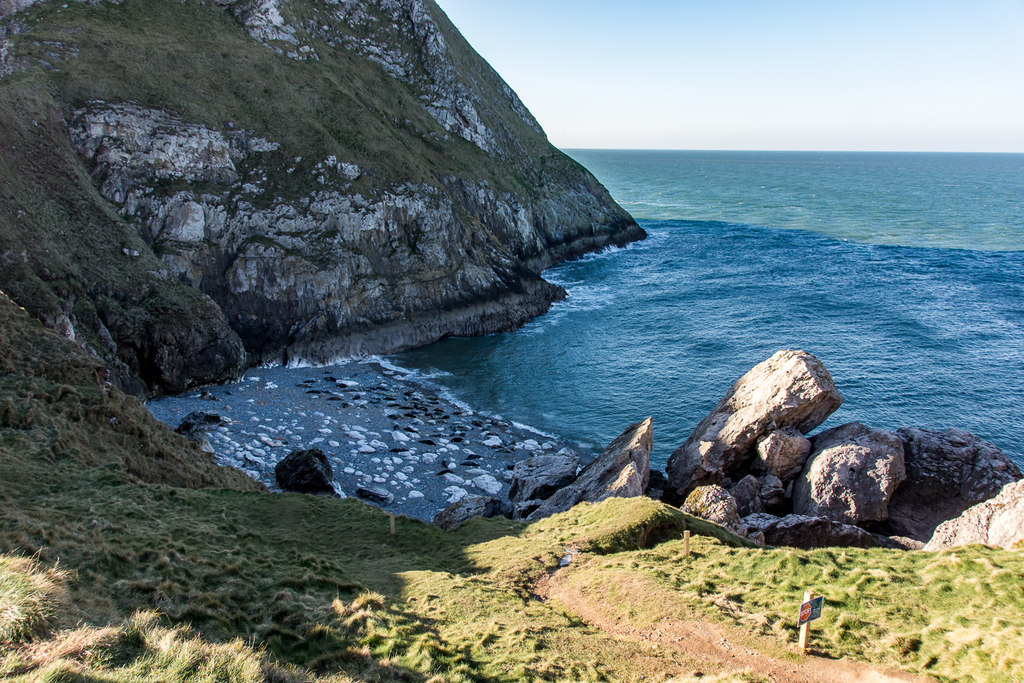 Location: Penrhyn Bay, LL30 3RW
Angel Bay is famous locally for one thing, it's seals! Angel bay features a sheltered small beach that a seal population love to call their home. If you visit  around September/October you could even be lucky enough to see the seal pups during pupping season. Binoculars are a must, as at first you'll just see lots of rocks, but when one suddenly moves, you've found yourself a seal! The surrounding area is also a haven for dog walkers providing beautiful views of the sea.
6. Dutch Pancake House & Conwy Water Gardens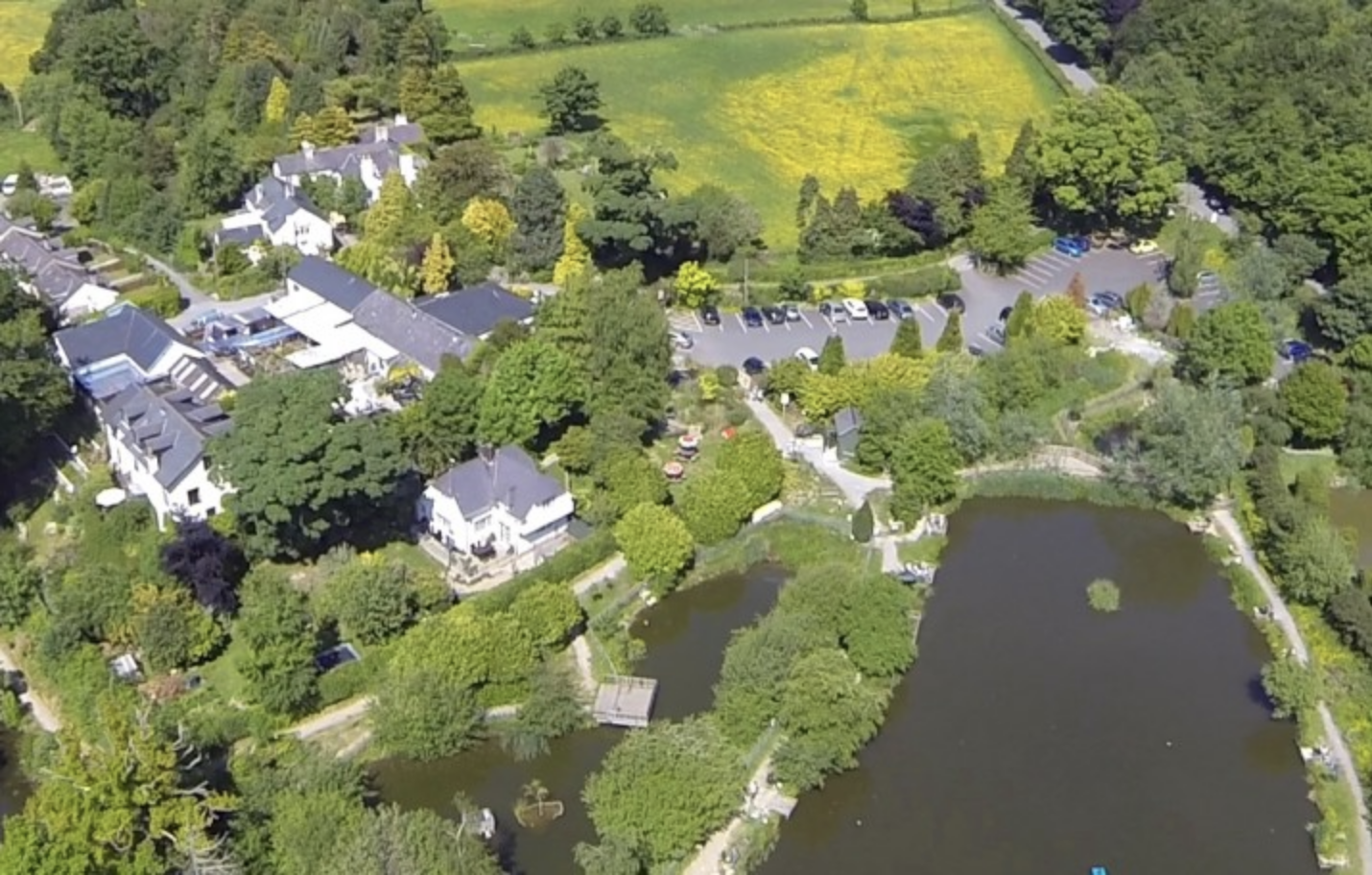 Location: Conwy, LL32 8TP
An attraction that features multiple things to do in North Wales! A nature trail is the main sight at Conwy water gardens where you'll be able to see the natural wildlife as well as other animals such as pheasants, otters, hens, ducks, capybaras and more all the time. If that's not enough for you there's also an aquatics and reptile centre featuring many different animals to look at or even take home. Still not enough? The location also features a Dutch pancake house that serves up both delicious savoury and sweet pancakes for when you get hungry, however it does close early at around 5:30pm, so always check the opening times before you visit.
7. Bodafon Farm Park
Location: Llandudno, LL30 1BW
Looking for a farm park that won't cost the earth for you and your kids? Bodafon farm park is the clear answer located on the drive into Llandudno from the Little Orme. The park features a wide range of animals such as pigs, donkeys, horses, goats, deer, sheep, geese, ducks and many many more. The park also features the Owls Trust, a registered charity that cares for a wide range of owl species. Getting hungry? They're famous for their homemade wood fired pizza on site, delicious!
8. Dyserth Waterfall
Location: Dyserth, LL18 6ET
Dyserth is a small village on the outskirts of Rhyl which features a beautiful 70ft waterfall. That's not all as if you take the stairs leading up you're treated to stunning views of Prestatyn and the sea. Walk further and you'll find various nature trails, or just stay near the waterfall itself where you'll find an ice cream and drinks shop.
9. Home Front Experience
Location: Llandudno, LL30 2YF
What started off as a personal collection of home front related memorabilia has turned into a full fledged museum! Although small, it is extremely dense in the amount of pieces in it's collection. It takes you on the journey of what it was like for the people back at home during WWII. So take a few hours and really soak up all the history it has to offer.
10. Smallest House in Britain
Location: Conwy, LL32 8BE
Officially recognised by Guinness World Records, the smallest house in Great Britain is tucked away on Conwy's quayside. Although small, it's been painted bright red so it's hard to miss! There are local tales that a tall fisherman used to own the home, and his feet used to poke out of the window at the top of the house when he slept at night.