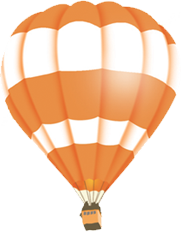 Mae hyd yn oed y bobl brysuraf yn ein mysg yn gorfod cymryd hoe i fwyta weithiau, ond am fod cymaint o opsiynau ar gael mae'n gallu bod yn anodd canfod byrbryd cyfleus a fydd yn rhoi'r hwb i'n cyrff a'n hymennydd sydd ei angen yn ein bywydau prysur.
Cafodd fflapjacs Brynmor eu datblygu yng nghalon cefn gwlad Cymru, ac maent yn sicrhau nad oes raid i ni roi'r gorau i'n gweithgareddau. Rydym eisiau cadw cydbwysedd a harmoni ymhob agwedd o'n bywydau dyddiol, ac mae hynny'n cynnwys ein byrbrydau!
Wedi i ni ddod i ddeall sut i fwyta byrbrydau gwell, rydym wedi dod ag amrywiaeth eang o gynhyrchion i chi, sy'n rhoi pob math o fanteision i'r iechyd, ond heb aberthu'r elfen fythol bwysig honno - blas!
What's happening at Brynmor
Our avid explorer Bryn has been busy on his adventures, shouting his love for Brynmor flapjacks from the hill-tops! Keep up to date with Bryn's latest news, events, recipes and competitions on Bryn's blog.